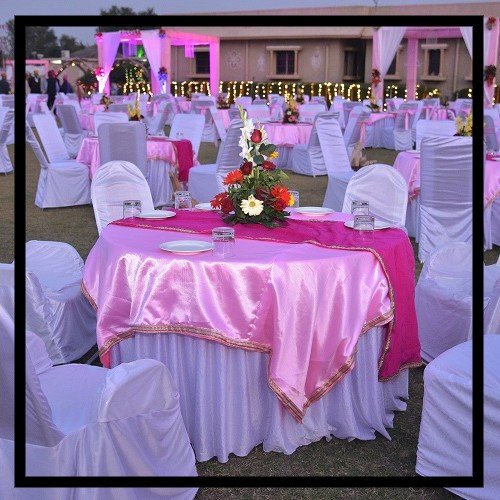 Jaisalmer, also known as the Golden City, is a majestic place and a famous tourist spot. The beautiful city situated in Rajasthan's Thar desert reminds us of the Arabian nights fable. One of the most noticeable characteristics of the city is the abundant structures built in Yellow sandstone, making any location picture perfect.
Besides everything, the abundance of wedding venues and great hotels allows people to have a fairy tale destination wedding in Jaisalmer. While some venues have a contemporary touch, others like Suryagarh, Jaisalmer have a traditional feel. Let's dive further into it!
How to Choose a Wedding Venue in Jaisalmer?

The cost of a destination wedding in Jaisalmer totally depends on the location and number of guests. The expenses of food and beverages along with hotel rooms are the primary cost heads.
Your costs will also depend on the type of rooms you choose and obviously, the location. Make sure to see if the place can accommodate all your guests. Also, it is important to check if the venue provides a courtyard or a lawn for the wedding, depending on personal preference. Lastly, you need to check with the hotel whether they include meals for the guest in the total cost or not.
Suryagarh Jaisalmer

One of the favourite locations for destination weddings in Jaipur is the Suryagarh. Situated on the outset and looking east towards the old city of Jaisalmer and west towards the Thar desert, it is the ideal venue for an extravagant affair. 
The place, with its 72 rooms and 6 wedding venues, including courtyards and lawns, will leave you spellbound.  If luxury and grandeur is your idea of a perfect wedding, this location is just perfect!
Hire a Wedding Planner for a Destination Wedding in Jaisalmer

If your D-Day is around the corner, you must start looking for event and wedding planners that can advise you about the cost of a destination wedding in Jaisalmer and plan things well. 
At Showtime Event, with our team of experts, we can help you by listening to your ideas, paying attention to details, and planning things accordingly. With us, you can make the most of your day while letting us handle all the work and issues if any. Get in touch with us today for the best prices!
Our More Services