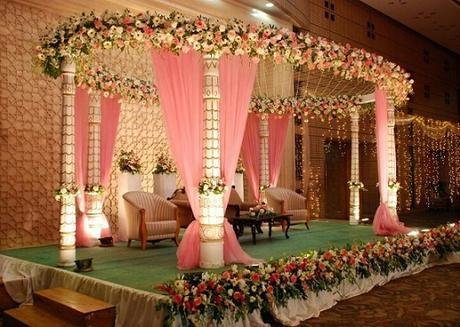 If you are hunting for deft wedding planners in bangalore, ShowTime Event is at your stop. We are always at your service to present the best and to organise the event fitting your budget perfectly.
Is there a wedding at your home? Are you excited for the big D-day? Of course, but are you also worried about how will the entire event go? Whether your guests will be happy, how the arrangement will be, and how will you ensure everything goes as planned?
Well, it can be quite a task. And also requires a lot of brainstorming. How about taking the help of experts instead? That would surely sort a lot of things and make it easier to turn the event into a success.
Thus, we are known as the best budget wedding planners in bangalore. We, as wedding planners, do not take your wedding as any other event. For us, every client is family, and as much effort we will put into arranging for our house wedding, we put equal effort into making your wedding rituals a success.
Why are we listed as top wedding planners in bangalore?
Bangalore is the hub of dreamers who come down to the city in search of fulfilling their dream. And hence the wedding is also no less than a dream event.
We are counted among the list of wedding planners in bangalore. Herein, we follow a detailed pattern starting with discussion and then planning the event later putting it into the picture.
Discussion with clients
Our service begins with liaising with clients and understanding the needs completely. After that, we have a wide array of ideas that can either combine two or be fused into one.
After a long discussion with our professionals and designers, we will present you with how we can make it a grand occasion.
Booking the venue
The wedding is no ballgame but a grand event. We would want to include everyone from family to friends who will take part in the wedding occasion. We help you arrange for venues that will fit best for all the events.
As wedding planners in bangalore, we have a list of venues and top resorts, a complete mix of fun and entertainment.
We take complete responsibility for all prewedding functions Prewedding makes an integral part of the wedding. As top wedding planners in bangalore, we will ensure to make your prewedding functions a complete success. Let's look at how we will make it a grand event.
Haldi function
What makes every prewedding occasion unique from one another is adding a different touch to it. Therefore, we arrange for colorful outfits and in color as per the event. Herein, along with arranging for music, dance, and special games, we also arrange for the bride and groom's costume and jewelry.
Get best photographs and videos captured
We have the best Mehandi designers in our team, and as wedding event planners in Bangalore, we ensure you and your bride's team get the beat henna applied. Our designs are different and something that you will love completely.
Wedding and Reception
The grand bonanza of the event is the wedding day and the reception. For the wedding day and all other functions, we arrange the complete supplies from flowers to drapes and every single thing as per the theme you have chosen.
Videography to capture the magic
We will turn your wedding into complete magic. From arranging for live wedding capture to making a video that is completely like a movie, ShowTime Event provides the best assistance as best wedding planners in bangalore. With ShowTime Event, we ensure to make your wedding the best and most successful event. As wedding event planners in Bangalore, we assure to turn your wedding into a complete magical event!