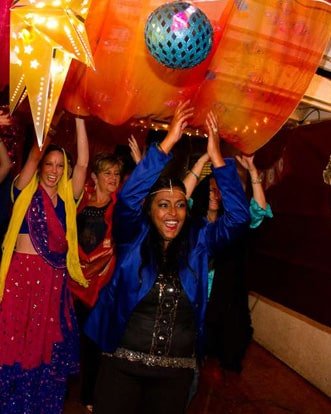 If you are going to organize a party and do not have any idea what you will do in it then a theme party would be a good choice. Theme parties are parties which are conceptualized on a theme or idea. If you are going to host a grand party then you should contact a theme party planners in Delhi. And we working in this field too. We are providing the best theme party ideas, decoration, stage, and different setup. We implement our ideas in your party that everyone will love it and keep enjoying it. With a big coverage in theme parties in Delhi, we are also working as theme party planners in Gurgaon too.
Why choose us?
We have new ideas
People keep doing theme parties on old and traditional ideas which are familiar to everyone. But we are committed to providing you the latest and totally unique theme party ideas which would never be seen yet. Our team keeps researching on these concepts and we use them for you in a better way. So, we will be good for you as a theme party planners in Faridabad.
Designs and Fabrication
We provide services in the decoration of stage, hall and other party areas. We design everything according to the type of party and its purpose. We have the latest tools and equipment to provide you the best service as theme party planners in Noida. You will get wonderful results after choosing us for sure.
We are Affordable
A theme party could be more expensive as compared to a simple party but we charge you less than any other theme party organisers in Delhi. Our charge is minimal and easily affordable to everyone. We adjust everything as per your requirements and decide the charges based on it. You will get totally flexible services from us. We are working in most the areas of city an now we are available as the best theme party organisers in Gurgaon.
Many party organizers will promise you to give best theme party organizer service but we are good in many terms because of our hard work and consistency. We are considered as the best theme party organisers in Noida because of our good services.
If you are in the search of good theme party organisers in Faridabad, Delhi, Noida or Gurgaon then feel free to contact us anytime.