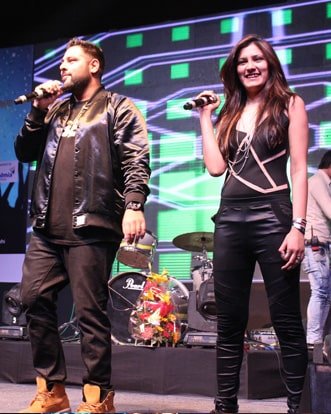 We are also looking to invite a television, Bollywood or Hollywood celebrity then we can do it for you. We are capable to invite any famed celebrity into your party, marriage or other events. There are lots of celebrity management companies in Delhi, Gurgaon, Noida, Faridabad but we are different from others because our services are the most affordable and reliable. We have served hundreds of clients and every time we managed to give them their favourite celebrities to their events. We will manage to invite famous actors, singers, dancers, sportspersons to your occasions. There are lots of other reasons to choose us as your
celebrity management company
and some of them are below:
We charge less than others
Sometimes people want a celebrity to come to their events but huge charge given by the celebrity management companies stops them to do so. But, our charges are minimal than others and anyone can afford them easily. You will get super-fast and reliable service on the price you will not trust. We are working on an agenda of providing quality over cost.
Setup and Decoration
Once you managed to invite the celebrity to your event. The next thing is to make a professional platform for performance. We will handle this too with our professional decoration and setup team. We do beautiful stage decorations, gates, and other fabrications. We have the latest equipment to finish the work in a small amount of time. We have hardworking manpower and they do their work with lots of dedication and patience.
Famous actors, singers, and models
We have enormous contacts with big celebrities like Bollywood actors, singers, models, DJ, rappers,
Artist Management
, etc. You just have to tell us your requirements and we will give you the desired celebrity. Your guests will also appreciate you for this. You are going to get world-class celebrity management solutions once you choose us. So, if you are finding a celebrity manager in Delhi, Gurgaon, Noida, Faridabad then Showtime Event is the most suitable service for you. We are providing credible services which are easily accessible and affordable by anyone. In the past, we have invited lots of famous celebrities in our client's functions and every time we are praised for our services. Feel free to contact us anytime regarding any question or booking purposes. Our support team always keep ready to help you.
Frequently Asked Questions
There are endless options when it comes to naming a celebrity management company, but some of the most popular choices include Showtime Event, IMG, Access Hollywood, and The Firm. It is important to choose the name that will resonate with your target market and reflect your brand. Additionally, it is important to choose a name that is easy to spell and remember.
Once you have decided on a name, you need to come up with a logo and branding scheme that will help you differentiate your company from the competition. Your logo should be memorable and representative of your brand, and it should be used in all marketing materials. Additionally, your branding scheme should be consistent across all platforms, including website, social media, and advertisements.
Last but not least, make sure to hire a talented team of professionals to help you run your business. They should have a diverse range of experience and be able to support your marketing and branding initiatives.

Celebrity management company is a company that manages the career and affairs of celebrities, such as actors, singers, and athletes. These companies offer a variety of services, such as arranging appearances, traveling, and promoting products. They also help to protect the celebrities from any legal issues that might arise from their activities.
Some of the most well-known celebrity management companies include Showtime Event, Blackstone Group, IMG, and William Morris Endeavor. Showtime Event is the largest celebrity management company in the world, with clients that includes A-list actors and musicians. IMG is a subsidiary of the Blackstone Group that specializes in sports and entertainment. William Morris Endeavor is a Hollywood powerhouse that has represented some of the biggest names in entertainment.
If you are looking to book a bollywood celebrity for a night, then you have come to the right place! Our team of experts can help you find the perfect star for your event. We have a wide range of celebrities available, and our team is dedicated to helping you find the perfect one for your specific needs.
We start by gathering all of the information that you need to make a decision. This includes things like the date and time of the event, the location, and the budget. From here, our team will begin to search for the perfect celebrity for your event. We have a wide range of stars available, so it is important to choose the one that best suits your needs. We also have a wide range of prices available, so you can find one that fits within your budget. Once we have found the perfect celebrity, our team will contact you to set up a meeting.