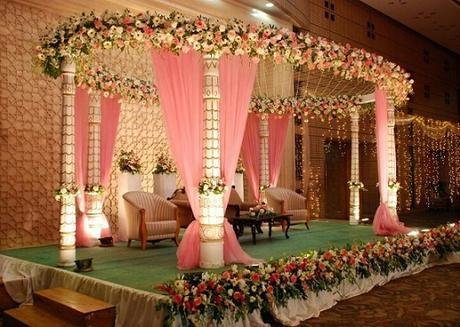 When is the wedding? Excited about D-Day? Sure, but are you anxious about the whole event? So, how will you make sure your guests are delighted, and that everything goes according to plan?
It is a difficult task and involves a lot of thinking. Why not seek expert advice instead? That would certainly help smooth things out and make the event a success.
We are the best bet for skilled wedding planners in Bhopal. We are always available to provide the best and create events within your budget.
The best wedding planners in Bhopal on a budget! Wedding planners don't treat your big day like any other. Every client is family to us, and we put as much work into your wedding customs as we do for our own.
Why are we the best wedding planners in Bhopal?
Bhopal is a city of dreamers who come to accomplish their dreams. So the wedding is also a dream event.
We are a wedding planner in Bhopal. Here, we follow a precise pattern beginning with conversation and ending with preparing the event.
Client Interaction
Assisting clients means fully comprehending their requirements. Then we have a variety of concepts that can be combined or merged. We will approach you with ideas after a thorough conversation with our pros and designers.
Venue Booking
The wedding is a big deal. We want to include everyone who will be attending the wedding, from family to friends. We help you find the best venues for all your occasions.
As best wedding planners in Bhopal, we have a variety of interesting and entertaining venues and resorts.
We Handle All Pre-wedding Duties
Pre-wedding is an important element of a wedding. Your pre-wedding functions will be a huge success with us as the best wedding planners in Bhopal. Let's see how we can make it a big deal.
Haldi Function
What makes every pre-marriage occasion special is to add a different touch. So we arrange vivid clothing and colors according to the event. In conjunction with preparing music, dance, and special games, we also plan for the costume and gem of the groom and bride.
Functions of Mehandi
We have the best Mehandi creators on our team; as event planners in Bhopal, we ensure the best henna is applied to you and your bride's team. Our designs are unusual and something you will adore.
Wedding And Welcome
The great joy of the celebration is the wedding day and the welcome. We arrange the whole supplies of flowers to sheets for the wedding day and all other functions as per your chosen theme.
Video To Record The Charm
We are going to transform your wedding into magic. From organizing a live wedding capture to producing a film that is like a movie, ShowTime Event is the ideal way to help the greatest wedding planners in Bhopal.
We make ShowTime Event the greatest and most successful event for your wedding. We as wedding planners in Bhopal with price ensure that your wedding becomes a wonderful affair!