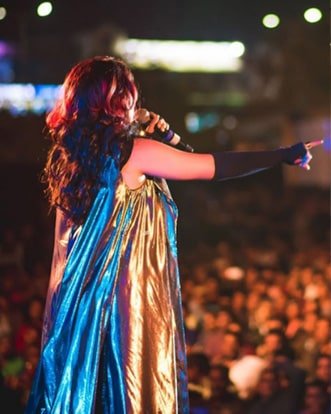 If you are planning for a product launch, brand promotion event or if you have a marriage of someone in your family. An artist or celebrity can make it more splendid. Thinking about this is easy but implementing is difficult. It can cost a lot because artists charge huge amounts to come in the events. We are working as an
artist management company in Delhi, Gurgaon, Noida, Faridabad
. We are handling every type of talent, artist, celebrity management in our services. We are capable to invite any big celebrity in your event. You just have to tell us the name and we will make sure that we can fulfil your desire. We have lots of efficient and affordable plans for this service by which it will be easy for your pocket too.
What is included in our Artist Management services?
We serve in all types of artist management and we do our work to make you fully satisfied. We will give you every type of celebrity in your event and your guest will be impressed also.
Singers and Musicians
Singers and Musicians have mostly demanded artists in marriages and other events. We will make sure that you get the best and desired singer or musician to your event or occasion too. We have a wide range of artist with whom we have great contacts. We are leading artist managers in Delhi, Gurgaon, Noida, Faridabad because we believe in providing satisfaction to customers.
Stand-up Comedians
Stand-up comedians are good to be invited to a meeting or conference. They are good to entertain the audience with their jokes. If you require them, Showtime Event can also help you with this.
Television Stars
We have service in artist management for television stars. We will provide you any famous television star in your event. It is our responsibility to cover every field as an artist management company in Delhi, Gurgaon, Noida, Faridabad.
Sport Personalities
If you are a sports lover and want a sports personality to come to your event then we are available to do this for you. We will get you any of the famous sports persons with our allrounder services.
We provide you the best solutions in artist management service and that is why we one of the top artist management companies in Delhi, Gurgaon, Noida, Faridabad. You can contact us anytime regarding queries, booking and questions.