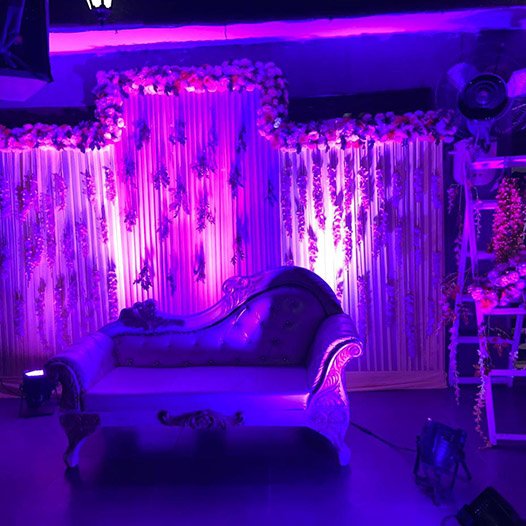 Jaipur is very popular for its rich culture and ancient tradition. Pink City has always attracted people from all across the globe. And in recent years, the city has also emerged as a famous wedding destination. Let's take a look at some factors to look for in wedding planners in Jaipur!
What are the Things to Look for in a Wedding Planner in Jaipur?
A wedding planner influences the wedding to a great extent. Thus, it is crucial to get the right person on board. Here are some things to look for in a destination wedding planner.
Passionate - The wedding planner must be passionate and eager to deliver services as per the customer's needs.
Knowledgeable - The wedding planner must be highly knowledgeable about the industry, various cultures and diverse people. He/she should also have a wide network to provide the best services at an affordable cost.
Organizational - You will be putting multifold responsibilities on the wedding planner in Jaipur. He/she must be good at taking care of everything.
Showtime Event
The company is an undisputed leader in planning all types of events: grand weddings, formal exhibitions, casual meetups or meetings. It has served many customers to date and planned the Best weddings and other events for them.
Showtime Event is working as a wedding planners in Delhi. The company also plans destination weddings in all famous destinations, including Jaipur, Udaipur, Goa, Uttarakhand etc.
Showtime Events has worked as a destination wedding planner for quite some time and executed some of the best weddings at an unbelievable budget. You can get in touch with them for quality services at an affordable price.
One of the most reliable destination wedding planners in jaipur
A wedding day is possibly the most important day in a couple's life. All of us try to make our wedding day more memorable by implementing different wedding celebration ideas but if you can't think of one yourself then being open to new suggestions might help. If you really want to spice things up for your wedding so how about throwing a destination wedding?
A destination wedding is nothing complicated or different as you still have to fix the date for the wedding, rent a venue and hire skilled caterers as usual. On top of that, you also need to decorate the venue with elegant wedding decors to impress the guests. For everyone to be able to enjoy the few hours of your gorgeous ceremony, you need to do a lot of hustle and hard work. But if everything is the same then what's so special about Destination Weddings? The only key factor that alters an ordinary wedding into a 'Destination Wedding' is the utilisation of an exotic venue.
Why Destination Wedding Is Becoming So Popular?
Although there are plenty of ways to make your wedding special but nowadays destination wedding is starting to become the new craze among couples. To become a part of this new trend all you need to do is host your wedding out of your locality in a new exotic place. As there is no end to beautiful wedding venues in India making this millennial trend more appealing to various couples. The trend of destination weddings in India is taking over the hearts of people from all over the country.
Until a few years ago, the very idea of a destination wedding only revolved around international venues, but now destination weddings in India are becoming a fad. The rich culture that India has inherited as a part of an ancient community has the potential to make every venue in the country look tropical. From east to west, India is filled with exotic wedding venues, so if you're planning a destination wedding in the North-Eastern part of the country then don't fail to grasp the appeal of Jaipur as your potential wedding venue.
Pick Jaipur For Your Destination Wedding
Jaipur is also referred to as the Pink City and it's known for housing many royal families which makes it rich in culture and tradition. If you're looking for an extravagant venue to host your wedding then the city of Jaipur can offer you good alternatives. With the help of destination wedding planners in Jaipur, now you can host a perfect wedding even away from your home. There are many factors that make Jaipur a haven to host destination weddings, some of which are given below:-
Unique Experience
• Throwing your wedding in the pink city with the help of destination wedding planners in Jaipur is bound to be fun but on top of that, you will also be able to exceed your guest's expectations.
• Celebrating your wedding at a beautiful location like Jaipur will certainly grant you and your partner a unique and memorable experience. You will be able to cater local Jaipuri Cuisine to your wedding guests through reliable destination wedding planners in Jaipur.
• You also get a rare opportunity to spend more time with your partner by exploring the famous tourist attractions of Jaipur after the wedding. But till the completion of the wedding, you will need the help of a good destination wedding planner in Jaipur.
Cost-Effective
• Sometimes destination weddings in India can cost a fortune but with a little bit of research, you can easily manage to keep things under budget. First of all, guest lists in destination weddings are always smaller than their local counterparts which in reality saves you a lot of money.
• If you manage to get in touch with a cost-effective Indian wedding planner Jaipur, then the rest of your wedding will go unbelievably smooth. All left for you to do is get in touch with a reliable destination wedding planner in Jaipur.
Hire A Destination Wedding Planner In Jaipur
A competent destination wedding planner can help you with everything that you might need during the wedding like from facilitating incredible event designs to finding the perfect florist and skilled videographers. The fact that such planners are difficult to find but if you know about Showtime Event then be assured as lady luck is on your side!
Why Choose Us?
Out of all the destination wedding planners in Jaipur, Showtime Event through honest and diligent effort is placed among the best wedding management companies in Jaipur. Our company will keep you stress-free even when your wedding date inches closer and closer. Here are some perks that you can enjoy by working with us:-
• We are the perfect fit for your wedding as we are easier to work which makes the whole planning process less complicated and at the end of the day you'll get to enjoy the peace of mind you deserve. On top of that, we offer attractive deals on destination wedding Jaipur packages.
• If you're worried about whether we are familiar with the locality of your destination or not, then you're worried over nothing. Showtime Event has got all the connections one needs to plan a magnificent wedding in Jaipur.
• Our services are reliable because we know that trust is paramount for hiring a destination wedding planner in Jaipur. After all, the client doesn't live in the location. So the reliability of Showtime Event isn't something you should ignore if you dream of having a perfect destination wedding in Jaipur.
Our More Services