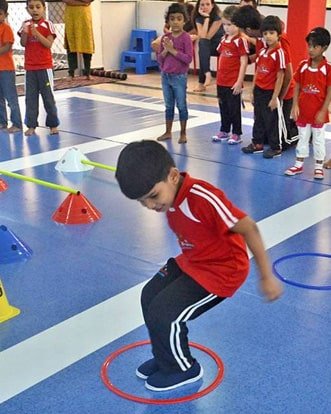 Games and activities are organized in schools, colleges, and organizations
to maintain the team spirit and unity. These activities are also organized in events, meetings and other occasions for the purpose of entertainment and education too. If you are also planning to organize this type of activity in your organization, event, school or college, you should get in touch with a professional service like us. We provide the
best games and activities for corporates in Delhi, Gurgaon, Noida, Faridabad
. We have various types of
games and activities
which will give you a wonderful experience. We have a creative team which always keep adding new ideas in these activities. Our only purpose is to give you the best experience in
games and activity services
with our innovative ideas.
Why choose us?
Setup and Decoration
We do complete decoration and fabrication of the setup used for performing these activities. We have the latest equipment and accessories for all kind of
games
. We will decorate the venue with as per your requirements. We have new designs and setup tools to make these events more attractive and beautiful. We have many unique and
latest games and activities for events in Delhi, Gurgaon, Noida, Faridabad
. You can opt for our services in any of these areas.
Games and activities for employees
If you require game and activity service in your company then we can do it for you. You will get a variety of activities which are effective in increasing the spirit of teamwork and leadership. We will give you the
best games and activities for employees in Delhi, Gurgaon, Noida, Faridabad
. Our services are not only limited to simple
games
but we have many advanced
outdoor, indoor games and activities
.
We are fast
Our services are very fast and reliable. We do our work with full dedication. We will provide you our best services in any area in a very little time. Our work is most efficient and quick as compared to others. We are known in this industry for our hard work and unmatched service quality.
There are lots of
games and activities organisers in Delhi, Gurgaon, Noida, Faridabad
but finding a good one for you is a difficult task. If you are also looking for someone who can solve all of your problem related to
games
and tasks then feel free to
contact us
. We are just a phone call away.