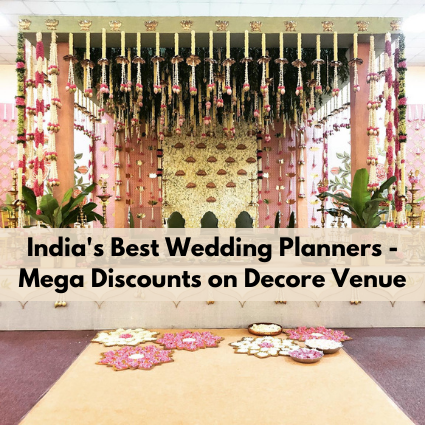 When is the wedding scheduled to take place? Are you excited about D-Day? Yes, but are you concerned about the overall outcome of the event? How are you going to guarantee that your guests are pleased and things are going smoothly?
It is a hard task and a lot of thought and thought. Why not seek expert guidance instead? That would certainly help to make the event smooth and successful. For skilled wedding planners in Noida, Showtime Event is the best choice. We are always ready to provide you with the best budget and arrange events. Noida's best budget wedding planners! Wedding planners approach your big day differently. Every client is our family and we put as much work into your wedding customs.
Why are we the most reputable wedding planners in Noida?
Noida is a dream city that fulfills its desires. The wedding, however, is also a dream. Our company is a wedding planner in Noida. Here we follow a particular procedure from debate through preparation for the event.
1. Customer Support:
Supporting clients means knowing their requirements fully. We then have a lot of concepts that may be merged or blended. Our ideas are preceded by a thorough conversation with our experts and designers
.
2. Booking Location:
The wedding is an enormous occasion. We want to include everyone who attends the wedding, from family to friends. We assist you in finding the best places for all your occasions. As a wedding planner in Noida, we provide a variety of interesting sights and resorts.
3. Ceremonies of pre-wedding:
Pre-marriage is a key element of a wedding. As a wedding planner in Noida, your pre-wedding celebrations would be a great success for us. Let us look at how much we can accomplish. Since we are a wedding planner in Noida, we offer wedding fields & lawns in Noida. To host a wide and lavish wedding gathering. ShowTime Event offers an incredible number of Noida wedding fields and lawns.
4. The Haldi Function:
What is special about every chance before marriage is that it adds a different touch. Therefore, we provide bright outfits and colors every time. We also make preparations for the bride and groom's outfits and wedding jewelry to music, dance, and unique activities.
5. Mehendi's function:
Our team comprises the best Mehandi designers. As Noida event planners, we make sure you and the bride's henna team receive the finest. Our designs are one-of-a-kind, and we are certain that you will find something you like.
6. Greeting the Wedding Guests:
The primary joy of the celebration is the wedding day and welcoming. We arrange all floral materials according to your chosen theme, for your wedding and other occasions. The Magical Moments on Video: Capturing the Memories: We will make your wedding magical. wedding Planner is the best and the
largest wedding planner in Noida
, from organizing a live wedding film to shooting. We plan and execute the largest and most successful wedding celebration in history. We are the finest wedding planners in Noida, and we can assure you that your wedding will be a memorable occasion!