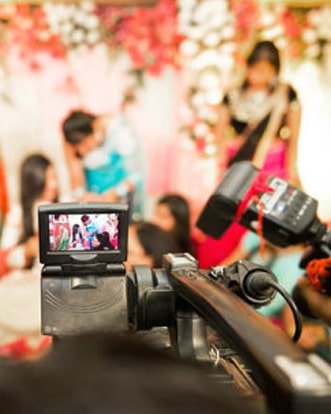 Best Wedding Photographers in Delhi
- To capture and record the special moments in any event or marriage, you will need a
good photography and videography service
. Showtime Event is providing you the same with expert and professional people. Whenever you do an event, you would need the correct service to the work of
photography
and finding them is the most difficult task. We are providing you the
best photographers and videographers
for your events, marriages, parties and birthdays. We have lots of connections in this industry and we are capable to give you the suitablev
best wedding photographers in Delhi, Gurgaon
for your event. We provide you the best and professional individual in this industry and they will give you the best results as you need from us.
Our highlights
We have the best ideas and inspiration to capture every moment in your event. We are always ready to serve you with perfection and dedication in any area of Delhi, Gurgaon, Noida and Faridbad. You will also feel us worthy after knowing our specifications.
We have Best Cameras
We use the best and premium camera to capture everything in detail. Our
photographers and videographers
use the latest and famous cameras to finish their work with perfection. We always try to be advanced in every industry and this field is not an exception for us.
Best Editing Service
After capturing every detail in the event, we also provide the best editing tools and systems to get beautiful effects and impression in the photos and videos. Our professionals will give you the customized video and albums as per your requirements. A
good photographer and videographer for wedding
and
pre wedding
events also need good editing skills otherwise there are no reasons to hire them.
Fast Delivery of Photos and Videos
If you have done any event in the past then you may experience one thing that the
photography service
takes very long to give us our albums, DVD or any sort of required data. But we are fast in this field of
photographers and videographers for weddings
. Our advanced systems are capable to process all the raw data and convert it to mean things like
wedding videos and photo albums
.
You may require us as
photographer and videographer for a birthday
, party or any event in Delhi, Noida, Gurgaon, Faridabad. We are always ready to help you. We have a wonderful customer support team which will help you by resolving all of your queries. Feel free to contact us any time on the given numbers.