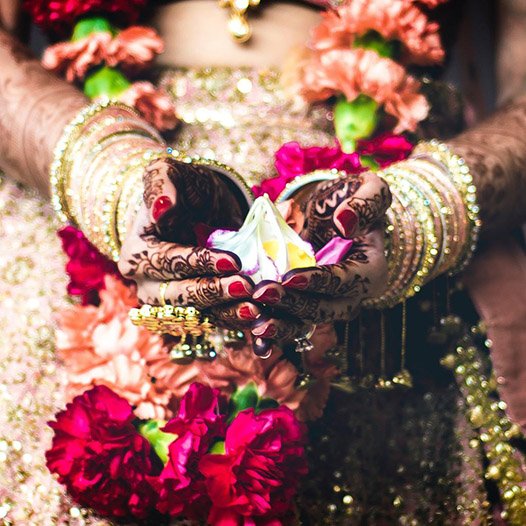 Known for its mesmerizing backwaters, Kerala is the god's own land and a destination that every couple wants to visit at least once in their lives. But what if you could have a destination wedding in Kerala?

Kerala can be the ideal destination for your destination wedding, thanks to its peaceful beaches, stunning hill stations and splendid backwaters. You can actually fall in love again with your partners while proclaiming your love for each other in nature's lap. But what is so special about Kerala? Let's have a look!
Kerala - The Land Of Natural Beauty
It is up to you to believe in Kerala is actually God's own land or not, but after knowing what the coastal state has to offer, your doubts will melt away. From the natural charm of beaches to the dreamy hill stations, from the wildlife sanctuaries to delectable cuisine, Kerala is truly irresistible.

Fortunately, there are various wedding resorts in Kerala too! You can opt for anything from having a wedding at a 5-star resort to having a destination wedding in Kerala beach. Moreover, various wedding planners in Kerala can help you plan an amazing wedding. Leaving everything to a wedding planner, you can enjoy your time taking a tour of this dreamy location and making the most of your wedding functions.

The serene environment and the echoes of waves will set the mood right, making it worth the money and time spent. The place which was earlier famous for being a honeymoon destination is now one of the best places for a destination wedding.
Wedding Planner In Kerala - Showtime Event
If you are having a challenging time looking for the best wedding venues in Kerala, you need to get in touch with a wedding planner.

We, at Showtime Event, aim to make weddings full of emotion yet entertaining and fun. Our team of experts pays attention to the even minutest details so that nothing goes wrong at the last moment.

Being a leader in the wedding industry and having a huge network, Showtime Event can promise you the best services at affordable prices. From catering to lighting, from decor to even the bride's makeup, we handle it all. So, contact us today and let us know your idea of a perfect wedding. We will effectively convert your ideas into reality.
Our More Services