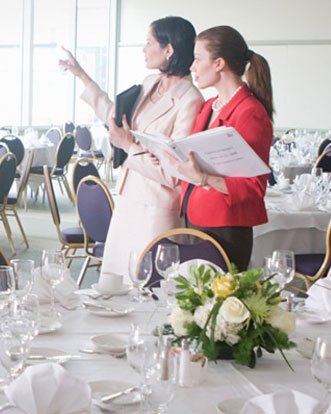 Best wedding planners in Delhi Ncr
- A wedding is the most unique and lovely event in the life of everyone. A Indian wedding is a beautiful day where two hearts are united on holy matrimony. Preparing for the huge event is quite enjoyable but also stress in décor, booking vendors, venue and others. Choosing every element on the wedding day planning is quite difficult so it is best to hire an expert in the field. Do you want to make your wedding to be stress-free? Leave your wedding planning to ShowTime Event. With hiring your experts, there is no need to worry about anything as we are ready to offer instant service in professionalism. A
wedding planner
takes all the responsibility for preparing every event on the wedding day so there is no need to worry about anything.
Professionals Wedding Planners in West Delhi
ShowTime Event is the leading wedding planning company ready to offer a perfect service for your wedding. With years of experience in the industry, we strive to increase client satisfaction to the highest. Wedding decorations are quite delightful and give you a complete way of making quite an entertainment on the day of the wedding. Hiring our professional team helps you to relieve your stress on the day of your wedding.
Budgeting and Scheduling:
Having a strict wedding budget along with the timeline is quite important. Consulting the
wedding planners in west Delhi
helps you to make appropriate budgeting for all the events. Our team ensures to cross every to-do off your list within the time limit. You can spend your time with family members on a special day by leaving all the stressful
flower decorations
and other work for the
top wedding planners in Delhi Ncr
.
Tons of Insider Knowledge:
The
wedding planner
at ShowTime Event has regular contact with the top florists, caterers, stationery designers, photographers, hairstylists, DJs, and many others. We ensure to make your wedding quite memorable to your guests with all the fantastic appropriate celebrations and scheduling every event perfectly.
Wedding planners
especially well versed in recommending best vendors for your wedding celebration so there is no need to spend hours searching from one shop to others. The
wedding planner
also has the potential for negotiating deals with the vendors.
Exposed To New Ideas:
Many numbers of brides-to-be spend hours searching for ideas about making their indian wedding events unique. You could also flip through bridal magazines for fresh inspiration. Our
professional wedding planners
has countless brilliant ideas for the ceremony for making your wedding inspiration.
The wedding season is just on the edge. With the growing excitement and thrill in the couples starting their new lives, weddings, along with it, also brings a lot of responsibilities. From making important decisions to the chaos it creates, the entire planning process is certainly not a piece of cake. "What should be the venue? Should it be a destination or a home-based? What are the expenses and the luxuries involved in a wedding?" .
These are only some of the questions that fall before the family in concern, making weddings sound more like a burden than a happy occasion. In Delhi, the capital of the country of celebrations, weddings have become no less than a festival. It is now considered to be a symbol of love and status, thus, a perfect wedding is what every couple desires. Planning a wedding is complex. It requires training, a sense of what is right or wrong in the comprehensive industry and complete dedication. Above that, every couple is unique..
They have their distinct choices - some like loud crowded weddings while some go for quiet family ones. Some choose for destination weddings while some prefer in-house celebrations. To meet the varied needs of different couples, professionals are a must to ensure the proper flow of events and activities. This is where comes the need for some best wedding planning companies..
However, the questions that now arise are how feasible it is to transfer the entire responsibility of the indian wedding to an unknown company and how to decide which is the best option for that? While outsourcing help for your wedding does initially sound like an additional expense, trust me, it is the best decision to make. It is a one-time payment that makes sure everything's in place, becoming a lifesaver for many couples who are excited for getting married but the thought of hosting a lavish three days functions makes them sweat out of anxiety. As the wedding trend continues to shift, the cost of
hiring a wedding planner
can rather save you some extra expenses than spending some. Therefore, listed below are some points to consider in favour of
hiring wedding planners
-
1. Reduces Stress -
Weddings are the most intimate of celebrations and this requires openness and a fresh mind, which may be difficult with all the planning process.
Hiring wedding planners
reduce stress, anxiety and nervousness on the wedding day.
Wedding planners
take over all the tiring responsibilities, leaving the family to enjoy the important day.
2. Budget Constraints -
It helps with budget constraints. In Delhi, some of the
top wedding planners
make sure they give their best under budget, making sure that there are no unnecessary costs and the event runs smoothly. When the planners know what they are doing, even their small decisions can help in building a dream wedding.
3. Easy Destination Weddings -
With the growing craze for destination weddings, a destination
wedding planner
can come very handy for deciding where, how and when while ending up picking up the best option. Be it Goa or Haridwar, the
best wedding planners of West Delhi
would know where to stay, what all arrangements to make and handle everything even in the city less known by the families.
4. Making It Eventful -
Every celebration is incomplete without dance, music and laughter. And as Shakespeare had said, 'If music is the food of love, play on!' some of the
famous wedding planners of Delhi
also offer choreography for Sangeet functions, making the night as musical and eventful as possible. This ensures that the guests are well entertained, while it also takes the bride and groom's mind off the hocus-pocus of the wedding blues.
5. Have A Vision For Your Wedding -
To keep things on track and coordinate within all the little rituals, a wedding planner comes up to be someone who fights for your vision. From handling the decoration part to the legal requirements, wedding companies take care from the start till the end, making sure the special day goes according to the plan.
6. The Perfect Problem Solvers -
Weddings are always prone to unexpected highs and lows, making it a task requiring a continuous process of problem-solving, managing and preventing.
Wedding planners
are required to foresee such issues, sort them and give their honest assistance to rectify every time something goes wrong - making them the perfect problem solvers.
7. High In Connections -
Luxury Wedding planners in Delhi
can be very expensive. However, some of the top wedding planning companies are always rich in connections. Their wide range of connections to vendors or decorators because of being professional makes them avail high discounts in comparison to solo planning. This helps in cutting short in budget and planning the best in limited resources.
8. Keeps You With Your Checklist -
Wedding planners
come along with their knowledge and expertise. When you hire a planner or a famous planning company, you are investing a detail-oriented team to make your day the best day of your life. They help in making sure all your requirements are met and you cross everything that's on your checklist. Now, when you're convinced you to need to
hire wedding planners
, the next question that comes up is which one to decide?
Here are the tips to choose the
List of top wedding planners in Delhi ncr
- 1. Keep your eyes and ears open and research. Take reference, talk to people who have hired planners before, search in your networks. Sometimes, you may find gems within your reach. 2. Look for their online presence. Go through their website or social media handles, see their work and portfolio before making a decision. 3. Meet them in person. There's no other way to create a better understanding with anyone than meeting them personally. This can help in understanding their work process and their compatibility with you and your needs. 4. Ask questions. The more you ask, the more you'll know. Make sure you clear all your doubts and queries before signing up the contract. 5. Lastly, create proper contact. Mention all your needs. If provided by them, read properly from the top to bottom ensuring that both the parties fall on the same page. A wedding can be the most important day of your life. Do everything to make it worthwhile. This is your wedding. Relax and enjoy every moment of it.
Frequently Asked Questions
There's no fixed price. The pioneers charge you more than the new ones. The cost also depends on your requirement. Wedding planners will charge you more for full wedding planning as in case of partial one, they will charge you simply for the service you are hiring them for.
It depends on many factors. If you want to use less money then the arrangement will be different from the high budget. Standard dish costs you 350 to 400 RS. Additional marriage hall costs you 30k to 45k. Cost also depends on how many are invited.
Well it depends on the location and the level of pomp you are looking to get. Piccadily, Hyatt, Park, Oberoi, ITC all host weddings.

The price generally starts from approx. Rs 8 lacs and then increase depending on your expenses such as guests attendance, food ordered, decorations and space in use, etc. The ballrooms are usually cheaper compared to the lawns or roofs.
Simple wedding normally cost 3 lakhs. Price changes according the demand and need.
A wedding planner helps us to make our dreams come true. With the help of their huge list of venders, they try their best to provide as much service as much they can into your budget so that you can enjoy you wedding whole heartly. Putting together an overall action plan with details on how the wedding day will go from photography to decoration and flower to the music playlist to catering.
Services provided by a Indian Wedding planner to you are décor and design, destination and venue, food and beverages, entertainment, pre wedding celebration, wedding gifts, logistic, vendor management and other essential requirement. Putting together an overall action plan with details on how the wedding day will go from photography to decoration and flower to the music playlist to catering.
Wedding is a huge event with loads of work. As wedding is the most important part of everyone's life and everyone has a lot of dreams regarding their wedding. To reduce this load todays' couples are stated hiring a wedding planner for their perfect wedding. A wedding planner helps us to make our dreams come true. With the help of their huge list of venders, they try their best to provide as much service as much they can into your budget so that you can enjoy you wedding whole heartly.
Here are some points that can help you select a luxury wedding planner: - Need of yours, Background and education, Are they trained? Experience, Personality, Fee structure, How they take your vision.