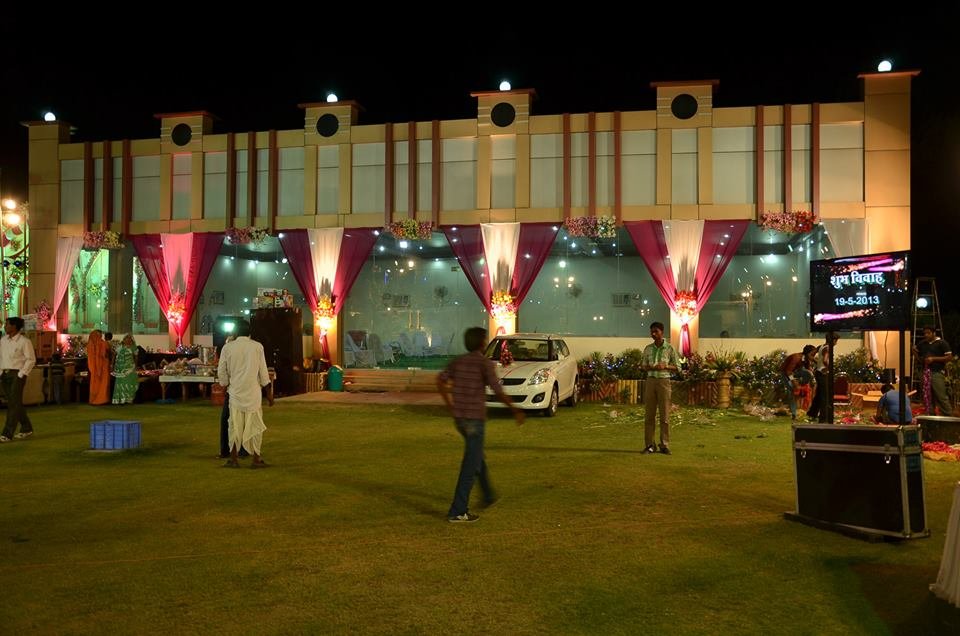 Choosing a marriage lawn or Farmhouse in Delhi has gotta be the most challenging task. But it can be made easy if you decide on the theme you are looking for and the ambience you want to create.hiring a wedding planner.
Wedding venues are a few things that guests will remember for years to come. You have to make sure that it is worth remembering. To make things easier for our readers, we have curated a list of things to keep in mind before booking a wedding lawn in Delhi.
Don't Make Decision in the First Go
Of course, you have a lot of things to do and plan but do not book the wedding venue on the very first go. Select at least three farmhouses for marriage in Delhi, note down the pros and cons and see what fits your budget.
Pay Attention to the Lighting
It's obvious that decoration is crucial but do not miss out on lightning. If you think that the wedding theme is too dark, you can get additional lightning done. Good lighting will also help the photographer to capture all intricate details..
Estimate
When booking a small party lawn in Delhi or a wedding lawn in Delhi, make sure to estimate the number of guests. Not all places can accommodate a huge number of guests. Also, every place has a guest count. You can book the place accordingly.
Learn Farmhouse Policies
When looking for a farmhouse for a party in Delhi, clearly understand the venue policy, such as what is included in the price and what's not!
For instance, if you are tying the knot at a historical farmhouse, make sure that they have upgraded the electrical system or you will have to bear the cost of generators too.
Showtime Event - Wedding Planner in Ghaziabad
Still not sure how to select and book a wedding lawn in Delhi? Not to worry as we are here to assist our clients in selecting and booking the most beautiful marriage lawns and farmhouses in Delhi at an affordable price.
We can also help you with catering, lighting, bridal makeup and other services. We are a team of experts who aim to make every wedding and function memorable for the clients. Get in touch with us today to get the best offers and affordable wedding packages. Marriage Lawns and Farmhouses in Delhi and a lot more. Call us today for more information.