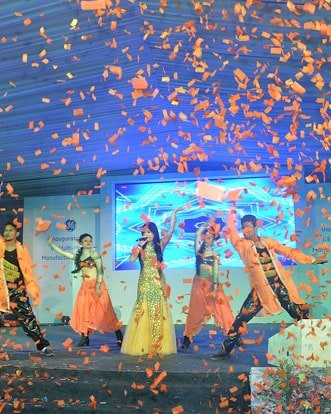 Managing the
event
successfully could be stressful. Lots of important things are to be considered for making the
event
or party attractive. Starting from the venue consideration, stage decoration, catering and much more are the most important to make your
event
successful. Running a whole event all by yourself is a complex as well as a costly exercise. Management and preparation of everything for the event counts so hiring the
Event management companies
is a perfect choice. With choosing the experts, it is much easier for gaining more advantage in making the event quite successful and stress-free.
Offers Advice with Experience:
ShowTime Event has vast experience in
event management
and planning. We have years of experience that would helpful for making the event a roaring success. Whether you are organizing the birthday party, wedding ceremony,
corporate event
or any other, ShowTime Event is ready to offer you the perfect solution. Being one of the
leading Event Management companies
, the team of experts has unmatched knowledge as well as experience. Without having valuable experience, it is quite difficult for organizing such a large event.
Save Your Time And Money:
With choosing the
leading Event Management Company
, it is much easier for running the event quite efficiently for saving your time and money. It is important to know that the
event management company
has established a strong relationship with hotels, suppliers, and venues. Therefore
event managers
would negotiate your money with the vendors and save more.
Event management
partner would efficiently save your time with agreeing to the data as well as location. Everything that will be overlooked that includes insurance is covered. The
event management company
would save your team even late-night headaches with hassle-free organizing of events.
Gives More Creative Ideas:
Event organizers
give you complete exciting and new ideas for the events. It would mainly give you a suitable solution for saving your time. You could easily get the number of creative ideas that suit your budget range.
Event managers
have more experience in handling more events so that would organize everything perfectly without any hassle.
Possess Negotiation Skills:
Even planners
especially have strong negotiation skills which would help get deep-rooted connections. It would be a much easier option for saving their time and money with negotiating without any hassle. With every task, the event planners gain a lot of experience in the field. They ensure you with providing value for money and offer great deals.