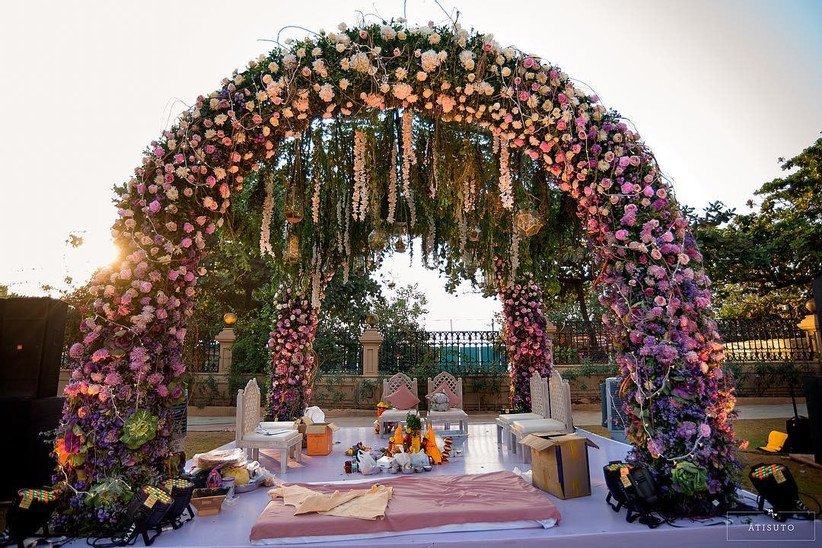 Wedding season is around the corner. If you plan to get hitched this year, it's time to look for a wedding planner. As you start to plan things for the wedding, you will realize there is a vast amount of information to navigate. How do you select the vendors? What arrangements are required for the guests? And this list goes on! A wedding planner in Ghaziabad can help you with the same. There is a misconception that wedding planners are expensive. We are here to assure our readers that this belief is wrong. Wedding planners are in the business since long and can help share your load. But here are a few things to look for when hiring a wedding planner.
Portfolio
With any kind of service work, you must look at the company's portfolio to have an idea of their past work. You should never hire an event planner in Ghaziabad or any other place for that matter before checking out their portfolio.
Network
Besides portfolio, you must look for a wedding planner's network as tapping into vendors' network is the real deal. A wedding planner can help you narrow down vendors from each category. They can help you with caterers, florists, DJ, bakers, and then you can decide from there.
Personal Blending
The third and last thing to keep in mind is having a good bond with the wedding planner. Since you will b spending a lot of time with the wedding planner searching for the best banquet hall in Ghaziabad, make sure you genuinely like your planner.
Showtime Event - Wedding Planner in Ghaziabad
If you are looking for a wedding planner in Ghaziabad or nearby areas, you can get in touch with Showtime Event. We are a team of professionals who have planned and executed numerous wedding and corporate events to date.
We make sure to meet our customers' requirements and pay attention to details. We can help you book wedding venues in Ghaziabad. Besides, we take care of catering, decoration, lighting, Bridal makeup services and a lot more. Call us today for more information.