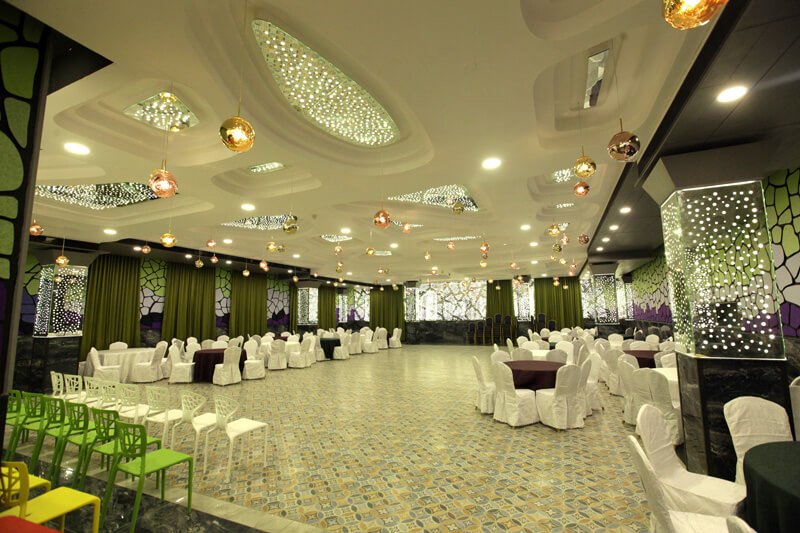 Are you ready to tie the knot soon? Or looking to plan a birthday party for your little one? Then, you might be searching for a good banquet hall in Delhi. Fortunately, there are various banquet halls in Delhi NCR that will suit your requirements and match your budget. You can hold conferences, corporate parties, wedding events, birthday parties and much more in a banquet hall.hiring a wedding planner.
What Factors to Keep in Mind While Selecting a Banquet Hall in Delhi NCR?
Whether you are hosting a small birthday party or a grand wedding reception, there are some points to consider before booking a banquet hall. Let's have a look!
Capacity
This is the first thing to consider when looking for banquet halls in West Delhi. How many guests can the banquet hall accommodate? The venue's size and capacity will have a significant impact on how successful the event will be.
Do not choose a very small space that makes your guests feel suffocated. Similarly, do not go for very large halls that dwarfs the party.
Location
This is the second factor to keep in mind. You might find beautiful venues located at the outskirts at an affordable price but think about your guests before you book it. Is the venue too far for the guests? Is the place to difficult to find and might become an obstacle for the guests?
It's better to look for the best banquet hall in Delhi, which is centrally located and easy to find.
Amenities
Most banquet halls provide the basic amenities including tables, chairs and decorations. You should also see if the banquet provides audio/visual equipment, free wifi and charging stations.
Make sure to check if there's ample parking space and the restrooms are clean. Lastly, ask for on-site catering.
Showtime Event - Wedding Planner in Ghaziabad
Showtime Event has been planning and executing successful events for years. We are a group of dedicated experts that aim to provide best-in-class services to our clients. We can help you with all types of events - corporate events, weddings, birthday parties, etc.
If you are looking for banquet halls in Delhi NCR, you can get in touch with us. With our wide network and a will to make every event majestic, we will provide you with the best options and also advise about the cost. Contact us today to book your preferred banquet hall at the best price. Banquet Hall In Delhi and a lot more. Call us today for more information.