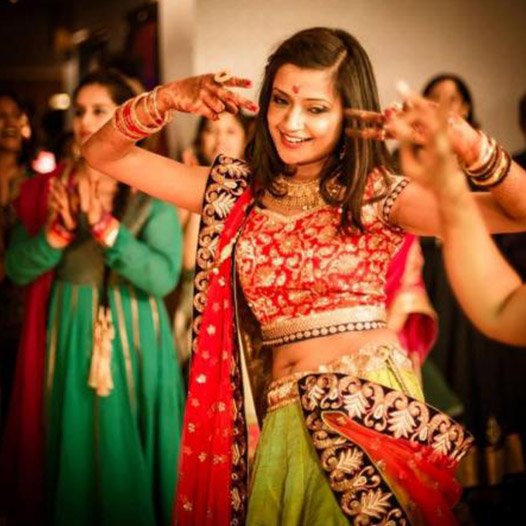 Wedding functions are fun and lively, but what adds more to it is good music and dance. It has become a trend to bring near and dear ones together through family weddings where everyone displays their talent of singing, dancing or acting.

It's undeniable that Indian weddings cannot be complete sans dance performances. Whether it's a fun dance by the sisters of the bride, the brothers of the groom grooving to some pop music, or the bride and groom having a romantic couple dance, it's all about smiles and enjoyment.

Wedding ceremonies can get boring and dull without dance performances. This is where you need a wedding choreographer based in Delhi. So without any further wait, let's take a look!
Showtime Event
Showtime Event is a leading name in the wedding planning industry. The company provides all types of wedding services, be it wedding planning, catering, videography, photography and makeup. They also provide wedding choreography services to add enjoyment to your special day and make it lively.

The company has a team of dedicated and professional personnel that puts its heart and soul into making your day memorable. So if you are looking for a dance choreographer for the wedding, get in touch with Showtime Event.
Beats On Feat
Beats On Feat is a known name in the field of wedding dance choreography and situated in West Delhi. The company started its journey in 2001, and since then, it has gained prominence in the industry.

Beats On Feat has a strong team of choreographers, event organizers, musicians and coordinators. So, if you wish to turn your wedding into a celebration, get in touch with Beats On Feat.
Wonder Wedding
Wonder Wedding is another option to consider if you are looking for a wedding choreographer in Delhi.The company started working in 2016 and has covered more than 20 weddings. The best part about Wonder Weddings is that they teach as well as perform the dance at wedding functions.

The team understands what it means to create a vibe in wedding functions with good music and some energetic dance.
Profusion Dance Company
It is a dance studio based in Delhi. Since its beginning, the team has given a wide range of services and dance routines that are unique and one-of-a-kind. Profusion Dance Company has a team of professional dancers that understand how to make your wedding a memorable event.

The team has been successful in teaching dance to even non-dancers who gave great performances. The company truly allows guests to enjoy a dance wedding and make the most of it. You can contact them for dance choreography for friends and family, choreography for the couple, song selection and track mixing.
Xtreme Dance Company
This is the last option in our list of wedding choreographers in Delhi. The company is based out of Lami Nagar and started its business in 2016. They have turned many weddings into a festive event by teaching dance. They also offer backup dancers and props for the wedding.
Our More Services