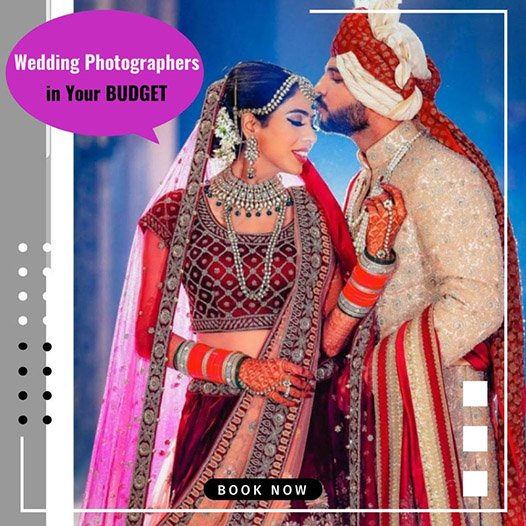 Udaipur, or as everyone calls it 'The City of Lakes' and 'Venice of the East', is all about royalty and luxury. A stunning city in Rajasthan, Udaipur is one of India's most beautiful spots that has a rich cultural background and a notable history.
While the palaces of Udaipur reflect the grandeur that prevailed during the era of Rajputs, the scenic landscape hints at how nature is the most beautiful element of life. This grandeur and beauty make Udaipur a perfect destination for weddings.
In fact, Udaipur is one of the most popular wedding destinations in India. If you are planning to have a unique wedding, it's time to look for wedding planners in Udaipur.
What is the best time to have a wedding in Udaipur?
It is essential to ensure the weather conditions of Udaipur before finalizing the dates. It is in your best interest not to host weddings in extreme weather conditions as the guests won't be able to enjoy themselves. Since Rajasthan gets very hot during the summer, it is best to plan a wedding between September and March.
Why opt for a Destination Wedding in Udaipur?
There is absolutely nothing to not like about Udaipur. The city can easily give you a fairytale experience with a touch of luxury. The grand palaces, rich heritage, surreal sky, endless lakes, and the Aravalli hills overlooking the city add up to make Udaipur an ideal choice for destination weddings.
Rajasthan is also famous for its mouth-watering cuisine and folk music. Overall, there are infinite reasons to choose Udaipur for your destination wedding.
Wedding Planner in Udaipur
You might have decided to have a destination wedding in Udaipur, but looking for a wedding planner can get a bit overwhelming. To ease things out, you can get in touch with Showtime Event.
They are genuinely an undisputed leader when it comes to event planning. The company has almost a decade of experience and has worked on more than 5300 projects.
Showtime Event boasts of a team of highly skilled professionals and their unique approach to every event. The company is known for its quick, reliable, and affordable services. Get in touch with them if you are looking for luxury wedding planners in Udaipur. It's time to plan a luxurious and dreamy wedding under the surreal sky of Udaipur!
Frequently Asked Questions
Looking for the best wedding planner in Udaipur? If your answer is yes then consider yourself lucky because Showtime Event, one of the best and most affordable destination wedding planners in Udaipur is here for you. Although there are many companies available online that offer the same services. What differentiates us from the others is our expertise in helping numerous couples and their families in planning the biggest celebration of their lives. Showtime Event makes sure that everyone gets a chance to experience their dream wedding. If you want to host your wedding just the way you always wanted to then contact us.
Popularly known as the city of lakes and palaces, Udaipur is undoubtedly one of the most beautiful and fascinating places in India to host your wedding. The scenery of Udaipur is simply out of this world therefore the answer to your question is a big YES.
This city has a lot of glamour and appeal born from its royal architecture. So we can say that Udaipur is placed among the best wedding destinations suited for theme weddings because of its magnificent forts and palaces. A wedding hotel near any of these royal architectures will make your destination wedding in Udaipur a memorable one.
Udaipur might seem a little costly compared to other wedding destinations in the country but that's not the truth. A destination wedding in Udaipur costs almost as much as any other famous location in India. Now moving to figures, the cost will start somewhere around INR 15 lakhs but depending on the setting and venue it can reach up to INR 60 lakhs.
However, if you're planning on a royal wedding the numbers are much lower. The cost would be roughly around INR 1 lakh to INR 1.5 lakhs. Under such a reasonable amount, you won't find a better destination for a fairytale wedding than Udaipur.
There are numerous destinations in Udaipur where you can plan your daughter's wedding. Here are some of the best wedding venues in the city -
• The Oberoi Udaivilas - The moment you say destination wedding in Udaipur, it is the first and foremost suggestion that comes to everyone's mind.
• Fatehgarh Udaipur - Surrounded by Aravalli hills, this Udaipur wedding destination will capture the allure of nature in your wedding celebration.
• City Palace - - If you're looking for a fusion of the Mughal and Rajasthani architectural styles, then this is the perfect destination for you.
Although there are many other beautiful venues present in Udaipur, these three are handpicked by numerous wedding planners in the city.
Our More Services