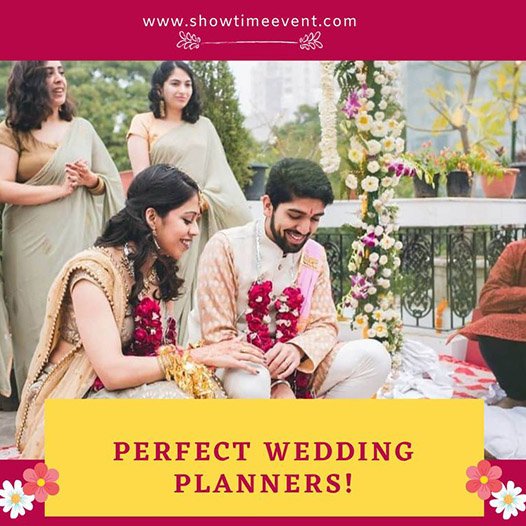 Wedding is a sweet union of two people who are woven into a bond that lasts forever. Be it a love marriage or an arranged marriage; every couple wishes to have a memorable and unique one.
Talking about unique weddings, destination weddings are the talk of the town. They have become a new normal with more and more couples opting for it. And who wouldn't go for traditional places for the most memorable day of their lives? Yes, we are talking about the Agra - the city of Taj. When it comes to traditional Indian weddings, Agra tops the list. Let's find out why Agra is famous for destination weddings.
Why Choose Destination Wedding In Agra?
Agra houses the symbol of love and is bestowed with rich culture and tradition. It goes without saying that Agra is one of the most popular Indian destinations and mostly known for the famous white mausoleum - TajMahal.
The city breathes a plethora of artistic and folk ethos that belong to a bygone era. Today, Agra is not just limited to Taj Mahal. Tourists also prefer visiting MehtabBagh, Agra Fort, Akbar's Mausoleum and many other prominent destinations. Another thing that Agra is famous for are destination weddings.
Various beautiful wedding venues in Agra can complement your marriage ideas. So, if you and your partner-to-be are considering a destination wedding, we recommend you to have a splendid destination wedding in Agra amidst the historical and traditional environment.
Wedding Planners in Agra
No matter how dreamy a destination wedding seems, it involves a lot of time and efforts to make the event smooth and successful. But not to worry as destination wedding planner in Agra can help you with the same.
A wedding planner will help you with destination wedding places in Agra, catering, guest management, vendor management, decor and even family makeup services. Most importantly, you won't be obligated to get involved in the hustle-bustle and can make the most of your wedding day.
Showtime Event - Making Your Dreams Come True
If you are looking for wedding planners in Agra, you can get in touch with Showtime Event. We are a recognized and trusted company that plans weddings, corporate events, parties and much more across India.
For flawless execution, we use the latest tools and professional personnel. Additionally, we have a vast network in the industry through which we deliver exceptional results for the customers. We hold a huge experience in the industry and put our full dedication and hard work to plan the most memorable wedding day for you.
We are currently working as event planners as well as music, light, catering and decoration service provider. Our team would be glad to assist going-to-be brides and grooms in planning a destination wedding in Agra- the city that reminds of love.
When connecting with us, you can expect unique ideas, dedicated services and full-on entertainment at your wedding.
Frequently Asked Questions
Many people consider 'Wedding Planners' to be something of an 'extra expenditure' spent on a wedding, however, this mindset is couldn't be more wrong. After all, people who haven't given wedding planners a chance won't know the benefits that come with hiring one. Moreover, a lot of folks immediately assume that they're already too expensive without consulting with the respective planners themselves.
The current misconception about wedding planners is that they are only hired by individuals who are trying to make their wedding look posh and expensive. Meanwhile, the truth is entirely different because the job of a wedding planner is to make a wedding venue look extravagant by only utilizing limited resources.
The cost approximately should be around 4 lakh to even Rs 1 Crore for wedding planning services depending on their experience and popularity. The lesson you should learn today is here is that the right wedding planner is not an expenditure, but a necessary investment that should be made in every modern wedding.
If you're wondering if you can do some menial decoration yourself then you're right. But it will be mediocre at best and you should understand the difference between the decor warranted in a generic celebration and wedding. Although you can manage almost the whole if you really wish to make the event memorable by enjoying the function itself then it would be a wise decision to hire Wedding Planners. And there's no better wedding planner in Agra than Showtime Event, which offers phenomenal wedding services within a reasonable amount.
If you're contemplating hiring a wedding planner it's natural to question - 'How much does a decent wedding planner in Agra cost?' Queries like this are necessary because they determine the course of action for the actual wedding planning. If your favored wedding planners cost more than you anticipated then it can negatively affect your plans.
Before we get to actually answering your question, you should know that these planners are not just taking care of the decor but the whole wedding. Honestly, wedding planners can save you from a lot of trouble and worthless worry which gives you time to enjoy the wedding itself.
Now coming right back to your query - wedding planners in Agra generally cost anywhere between Rs 2 to 6+ Lakh, heavily depending on the expertise and popularity of the company. Moreover, the scale of the wedding is also a heavily influencing factor that affects the budget. The destination/venue chosen also has its expenditure which is separate from the cost of wedding planners. The planner cost also doesn't include the expense of your wedding decor and all the miscellaneous responsibilities of a wedding. However, a Destination Wedding in Agra is incomplete without a competent wedding planner, so make sure to not hold back.
Before deciding on a wedding venue & decor you have many aspects to consider. If you hastily decide on a venue & decor it can possibly influence your other decisions in a negative way. The aspects that one needs to mind are as follows-
• Every Wedding has its own theme and one should factor in the theme before buying clothes, deciding on the kind of catering, which décor to choose, and one of the most important aspects… selecting a venue for the wedding.
• It is advised to start your wedding planning by selecting the venue and booking the date of the venue before it gets full soon. The catering, décor, guest list size, etc all heavily rely on the space any respective venue has so make sure to keep that in mind.
• If the date is finalized then one should immediately book the venue & decor. The advance booking duration should at least be something around five to six months ahead of the fixed date. This step is necessary because last moment booking can become overwhelmingly stressful and hard.
If you've already considered every aspect then the last step would be to finalize your budget and cut the names of wedding planners that don't live up to your standard. This way you can single out the right wedding planner for you in Agra.
Our More Services